About
Gym66
Our team of fitness and nutrition professionals are invested in your health. We make every decision with our members' well-being in mind. Achieve your goals with us!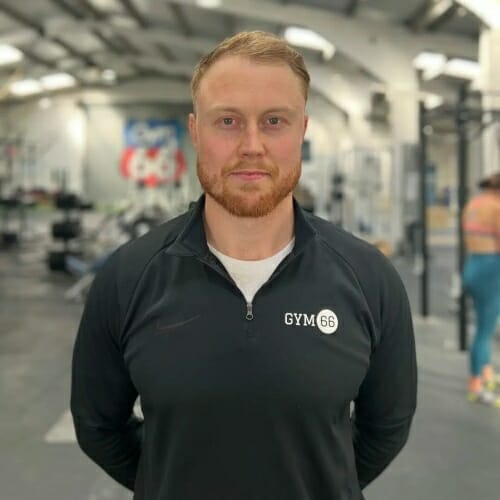 01
Jack Driver
OWNER
Jack is the owner and master behind the programming at Gym66. With over a decade of programming and coaching classes, your strength and fitness are in good hands.
02
Lydia Bryant
Nutrition Coach
Nutrition coach Lydia has been working at Gym66 since the Spring of 2022. She helps Jack run the gym day to day, as well as works with nutrition clients to achieve their health goals, from weight loss to optimising energy levels.
03
Jack Lawrenson
Class Coach
Jack has already established himself as an integral & essential cog in the Gym66 machine.
Jack. L has a sports science degree, and a master's in coaching science, with 12 years working in International rugby, so it's safe to say he knows his stuff! Jack's detailed approach to coaching complements Gym66's technique-led approach perfectly – a match made in heaven!
Take the first step.
We can't wait to meet you
Chat with a coach at our gym to learn more about what programme will fit your goals.
Fill out the form below to get started
Take the first step towards getting the results that you want
Free Intro